Find your voice and inspire others to find theirs
As well as individual and organisational change, we help bring about societal change.
We contribute to organisations that are already established and we are also establishing an organisation dedicated to advocacy about climate change and biodiversity loss. This is called 'The Commitment'.
Here are some examples of our events, resources and projects
Thought Leadership papers
We have over 30 papers written by our talented and highly qualified pool of Advisors.
Topics range from 'Developing a Gender Balanced Mindset' to the 'The Leaderful Way'.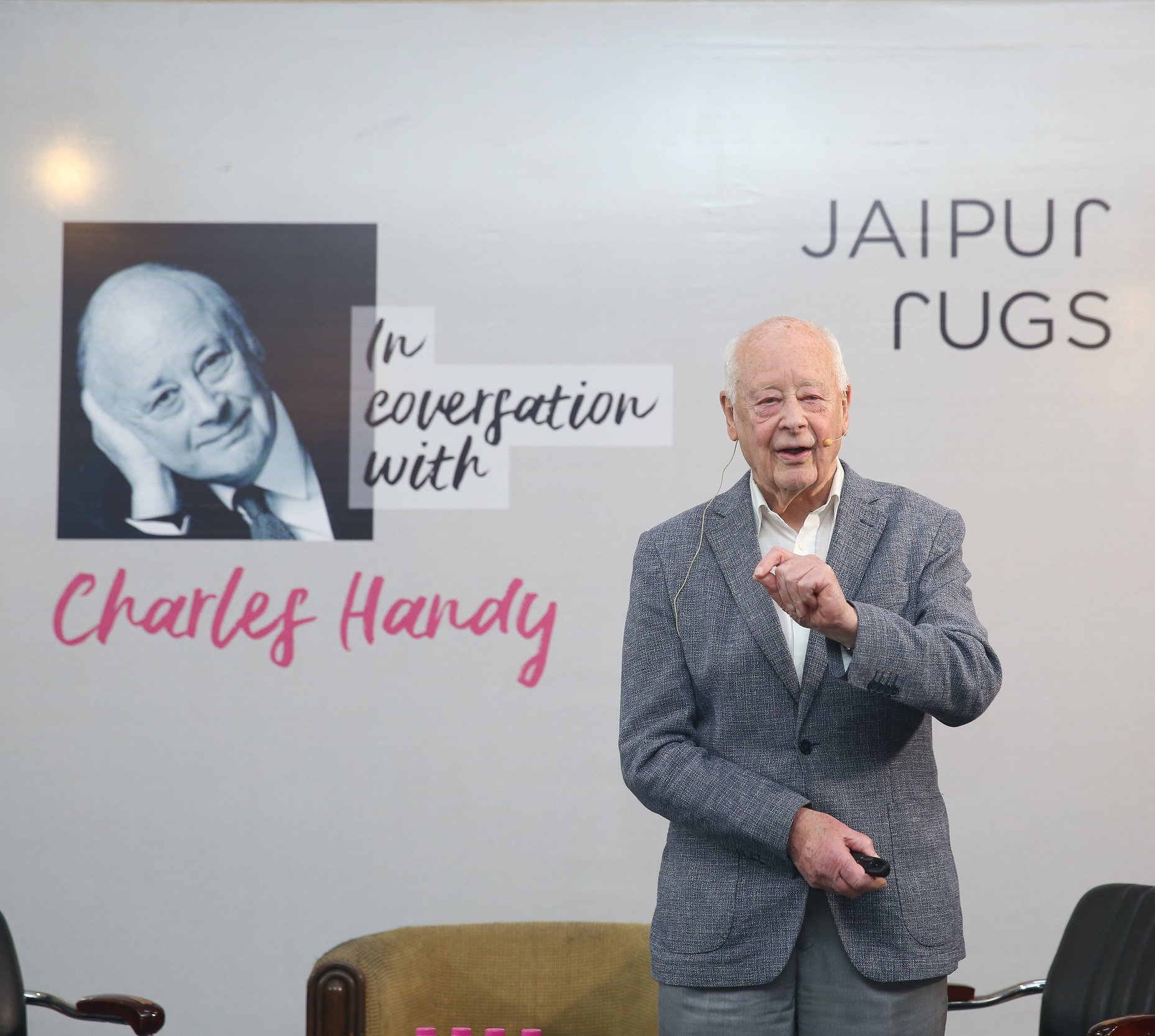 Speaking at international events
Charles Handy recently spoke at a special event in Jaipur with over 60 organisational leaders. This attracted a lot of media coverage.
We are currently in the process of writing a book about 'next generation organisations'.
This is a collaborative venture with 15 highly experienced authors contributing on a voluntary basis.
As part of our work on influence, we are developing The Commitment which intends to accelerate political action on climate change and biodiversity loss.
For testimonials click on the icons: